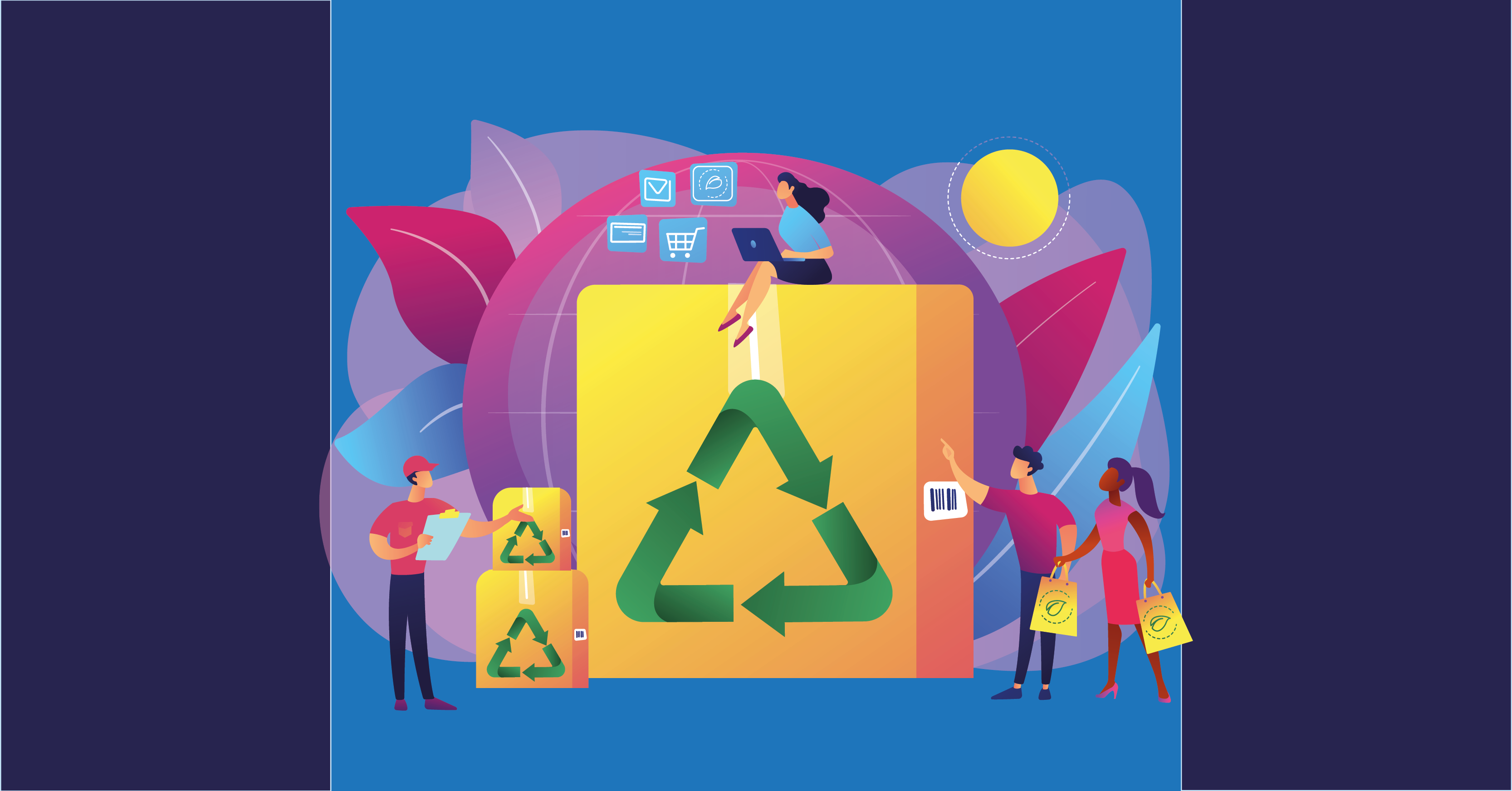 Big data has an important role to play for businesses that want to make more informed decisions. In this blog, we explore how it can shift thinking in the food industry.
Big data in the food industry is just what you'd expect - large, complex data sets used to help businesses reach important conclusions when analysed with the right tools.
It allows retailers, manufacturers and food service businesses to track the origins of products and their ingredients, determine their destinations, manage supply chains more effectively, and gain insights into current and future trends. In short, being able to leverage information extracted from big data eliminates guesswork and gives those who use it a competitive edge over those who don't.
In recent years, big data analytics in the food industry have been particularly vital to understanding customers, advancing food safety, streamlining supply chains, supporting sustainability, and predicting future opportunities and threats.
This article will take a closer look at the reasons why big data insights have become so important for industry players, and how they're transforming the food industry for the better.
The need for data-driven insights in the food industry
There have been several high-profile food scandals in the last couple of years. One rocked the UK when a major meat supplier was found to be passing off foreign pork as UK produced following a Farmers Weekly investigation. Several major food retailers were all identified as having sold pork products that were not only mislabelled regarding their origin country but had also been processed unsafely.
Also earlier this year, a National Food Crime Unit food fraud investigation - which would come to be known as Operation Hawk - highlighted that some pre-packed sliced beef labelled as from the UK was actually sourced from other parts of Europe and South America. Only one major retailer was implicated in this scandal, though rumours among suppliers suggested that more must have been affected due to how the UK supply chain operates.
These events have had an impact on consumer confidence and served as a wake-up call to food industry insiders. Without transparency in the food industry, retailers, manufacturers and food businesses lack an essential ingredient to build trust and enable consumers to make informed choices.
When a food business has access to data-driven insights into past patterns and trends, it is much easier to make informed decisions about consumer needs and supply preferences at different times of the year. Qualitative and quantitative data both play their part here. After all, no retailer wants to find themselves with empty shelves in the run-up to a seasonal event. This will only lead to a loss of sales and a dip in consumer confidence.
Ultimately, the best time to start reaping the benefits of using big data analytics is now. Let's look at how big data can transform how food and beverage businesses operate.
How is big data transforming the food industry?
Bolstering food security & tackling food fraud
Unexpected events can have a significant impact on global food security and prices. For example, the war in Ukraine saw vegetable oil prices skyrocket. There was also a rising fear around food shortages at a time when consumer resources were already strained in the wake of the COVID-19 pandemic.
Big data allows food businesses to examine the relationships between different factors - such as income shocks and food availability - enabling them to make decisions that benefit both the industry and consumers.
Food fraud is another rising concern. Intentional attempts at deception can present health risks for consumers and reputational issues for businesses that occupy the middle ground between producers and consumers. Big data enables risk assessments, analysing the full supply chain and allowing food industry players to verify credentials while adhering to high quality standards.
Reducing food waste & improving yield quality
From the farmyard to the kitchen table, food waste has become a global problem. Big data can be used to analyse where waste occurs and help farmers, food distributors, and food producers minimise it.
Quality is an additional concern, and once again, it impacts the entire supply chain. Big data is already helping farmers make data-driven decisions that boost yield quality. It's also helping manufacturers and distributors achieve consistent quality that consumers can trust.
Improving the cultivation of crops & livestock rearing practices
Food production may not end on the farm, but it certainly begins there. Today's farming has become a science-based discipline in which various approaches to agriculture affect the quality of produce and its environmental impact.
While some farmers seek to cut costs and maximise yields, others focus on things that might matter more to customers – for example, humane animal treatment and organic fruit and veg production.
Big data not only helps track produce in accordance with business goals but also helps farmers to implement practices that enable them to serve their customers better.
Enhancing transportation routes
These days, we have access to food from around the world, but are the distances that food travels efficient? Every journey entails costs and potential loss of quality – not to mention the environmental impact of all those food miles in terms of carbon footprint. Big data makes it possible to source food more sustainably and maintain better quality by enabling the industry to choose more efficient transportation routes.
Optimising procurement & supply chain management
Optimised procurement and "just in time" supply chain management is even more important to the food and beverage industry than the manufacturing industry. Optimal inventory levels can be hard to determine without accurate forecasts. Reducing lead times and achieving reliable supplier performance can also be a challenge.
Big data helps food businesses analyse their supply chain with greater effectiveness, allowing them to make the right decision at exactly the correct time.
Monitoring the supply chain
With the appropriate big data tools in place, it becomes much easier to track goods in transit, monitor and optimise inventory, notice and react to trends in supply and demand, tighten up production schedules, and fine-tune delivery timelines.
Monitoring the supply chain also extends to supplier performance evaluation, checking customer satisfaction, and auditing a business' internal processes. Making light work of complex data with a bearing on these factors is among the benefits of leveraging big data in the food industry.
Ensuring food safety & nutritional value
Everybody wants to believe that the food they eat is safe and nutritious, but with food supply networks spanning the world, contamination incidents can rapidly escalate.
Strengthening food safety requires rapid access to detailed data – and tracking incidents to prevent them from recurring means knowing exactly where food comes from and how it was handled before, during, and after harvest.
Nutritional value is a closely related subject area where big data and the ability to track food to its source have an important role to play.
Improving quality control processes
A business might have a high level of control over what occurs from the time an ingredient enters its factory to the time it leaves again, but much of the final quality rests elsewhere in the supply chain. But this won't stop a brand's reputation being damaged by association. Consumers will hold it responsible for the quality of output and won't accept buck-passing if issues arise.
Efficient supply chain management allows a business to offer better quality at lower prices – and the knowledge uncovered by leveraging big data will help the food industry in general make better decisions.
Analysing brand popularity & customer sentiment
There's a lot of available data that can help shape a customer brand loyalty picture - from where they are spending their money, to how often. Regional differences will influence these findings.
Big data can reveal what customers want; when and why they're likely to buy; the barriers to purchase that they face; and what their attitudes towards products are. Big data analytics can deliver all these evidence-based answers.
Trends for big data in the food industry
Big data can lead to improved customer analytics, further advances in food safety and supply chain management, and higher levels of sustainability are all evolving themes.
Food businesses that keep up to date will be in a position to benefit from new advances, as big data analytics increasingly become indispensable to the competitiveness and efficacy of companies working in the food and beverage industry.
To gain an in-depth understanding of the ever-evolving role of big data in food and drink, download our free whitepaper. Unlock the value hidden in your supply chain choices.