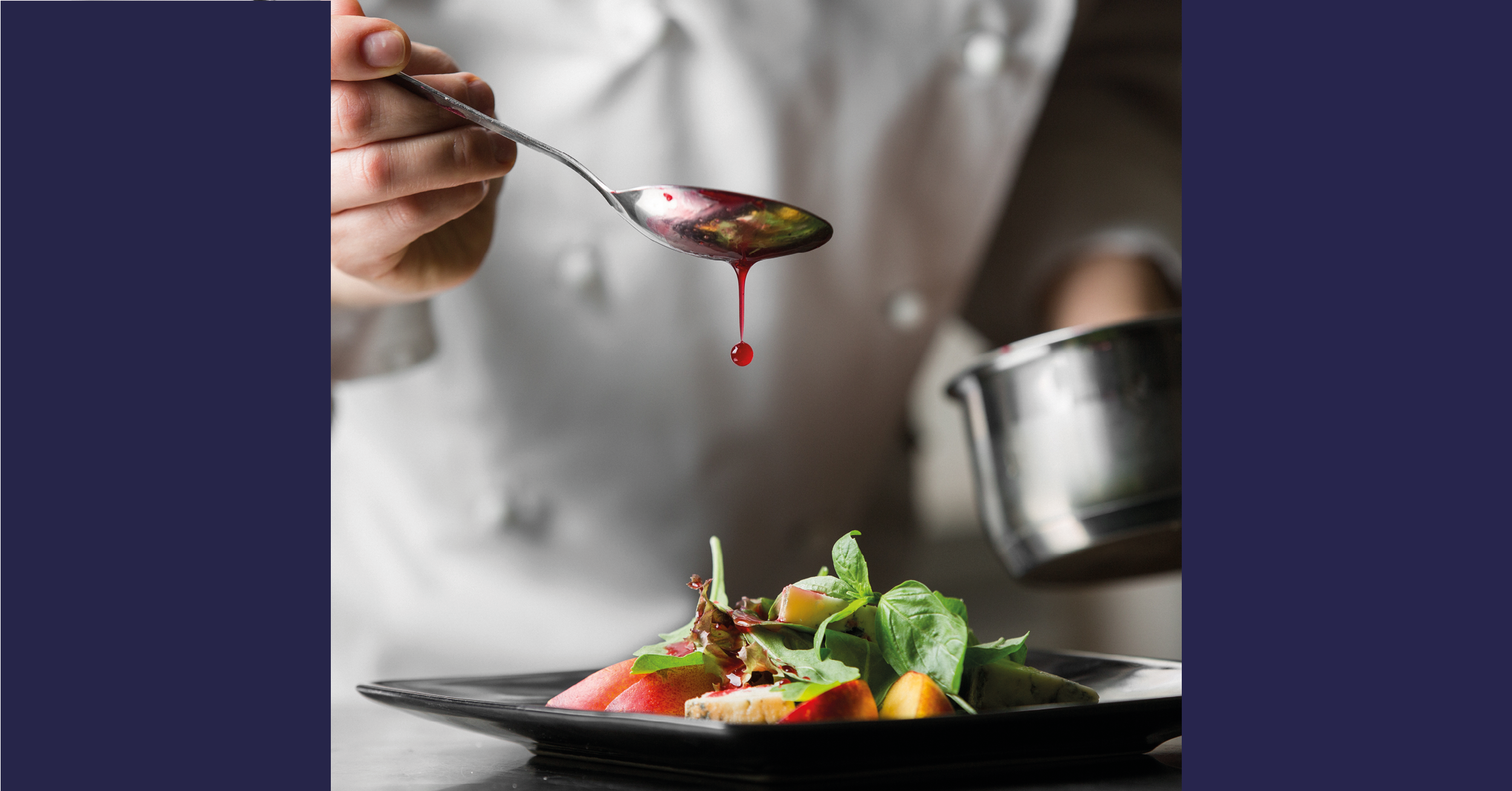 As the food industry becomes increasingly competitive, companies must optimise their new product development (NPD) workflow and develop a clear project roadmap to stay ahead of the curve.
By streamlining your NPD process and making use of available technology, you can bring your products to market faster and more efficiently. This article is an actionable guide to NPD in the food industry, summarising the main stages to consider for developing innovative food products that represent your brand and satisfy your customers.
What is New Product Development in the food industry?

In the food industry, NPD is a meticulous process that involves creating new, innovative food products or enhancing existing ones to meet evolving consumer preferences and a dynamic market. This could involve developing something new from scratch but also enhancing aspects of an existing product such as flavour, size or packaging.

The NPD process requires a nuanced understanding of the marketplace, keen foresight into future food trends and a rigorous approach to testing and quality control. It's an intricate balance of innovation, consumer insight and technical feasibility which, when successful, can help companies keep up with new market trends or tap into a new and exciting demographic!


What are some recent New Product Development trends in the food industry?
Trend analysis is a vital component of the NPD process, helping companies identify a clear demand for their products as well as reflect the changing needs and tastes of their audience. Here are just a few examples of recent trends that have been particularly influential:

Customer-centric innovation:

Social media and online reviews have drastically changed how companies utilise consumer feedback. Feedback is traditionally solicited during the testing and validation phases, but products can now be developed with customer input from the initial phase right through to the final product.


Plant-based and alternative proteins: The demand for plant-based products has surged in recent years, partially due to an increasing focus on sustainability and the collective spending power of health-based consumers. This has also been a catalyst for a growing market based on alternative proteins, which was valued at $2.2bn by McKinsey in 2019.


Clean-label products: Clean-label products are gaining popularity as consumers become more health and eco-conscious. These products are free from artificial additives and offer greater transparency in terms of food origin, processing, and ingredients. This can also include a commitment to sustainable sourcing for ingredients and 'green' packaging.


Functional foods: Described by New Food Magazine as 'the food of the future', the idea behind functional foods is not only to provide basic nutrition but also to offer additional health benefits. Therefore, these foods are specially formulated or modified to contain specific nutrients. Examples range from probiotics to superfoods packed with antioxidants and foods fortified with essential vitamins and minerals.

The 7 stages of new food product development
The 7 critical stages in the food NPD process are as follows:

Idea Generation

Project Scoping

Product Development

Product Verification Testing

Product Validation Testing

Product Launch

Post Launch Review
Each stage is critical to the success of the overall process. Proper planning and execution at each stage can mean the difference between success and failure. For this reason, smart protocols such as stage-gate control should be in place that prevent steps from being skipped or shortcuts from being taken within each of the 7 stages.
Stage 0: Idea Generation

The starting point of any NPD stage-gate process will involve generating new ideas and concepts. In this stage, the project team will start by discovering the project objectives and requirements. This involves asking key questions related to trends in the food industry, the needs and preferences of target demographics, and any gaps in the market for innovative new food products. Teams will then engage in a variety of research activities, which could include the following:

Conducting consumer surveys to identify popular flavours or ingredients.


Organising brainstorming sessions to explore unique and creative food concepts.


Collaborating with chefs and culinary experts to develop new recipes and dishes.


Experimenting with different cooking techniques and food combinations.



This stage encourages risk-taking and challenges traditional approaches to food production, ultimately driving innovation in the industry.



Stage 1: Project Scoping

Project scoping helps to determine the feasibility of the ideas generated in stage 0. This stage involves creating a list of specific project goals, deliverables, tasks, costs, and deadlines. If the proposals generated in stage 0 are feasible and no alterations are required, the project will move on to the product development stage.

Market research is a crucial aspect of the project scoping stage. A primary example of this is a SWOT analysis, which helps to identify the strengths and weaknesses of the product idea, as well as the opportunities and threats that the product may face in the market. This information can then be used in conjunction with consumer feedback and concept testing, increasing the likelihood of developing a successful, high-quality product.


Stage 2: Product Development
This is where your product concept comes to life. The product will be developed in line with the agreed-upon parameters set out in the project scoping stage. This is where your product prototype will be formulated in the factory and refined, before proceeding to the verification and validation testing stages to determine if further iterations are required. This stage also provides an opportunity to begin visualising how the product will be packaged, marketed and launched.

Open communication is vital at this stage in the process, so that team members and stakeholders are aligned with the product concept, target audiences and set deadlines. While the original project scope will be an important source of truth, adjustments are to be expected and regular reviews will be key to staying on track. Every detail of this process should also be fastidiously documented to guarantee consistency and reproducibility in subsequent production batches.


Stage 3: Product Verification Testing
Testing is essential to the NPD process to ensure the product has been developed in line with the original project specifications or requirements. This is especially important in the food and drink industry where products must be tested so that they comply with food safety standards. Various tests help to verify the taste, texture, nutritional profile and smell of the product, as well as rigorous allergen testing and analyses of its shelf-life and packaging integrity. This means manufacturers can be confident that their new product is safe, high-quality and reflects their initial project goals.

Stage 4: Product Validation Testing
Once you have established that the product was developed correctly in the verification stage, it's time to validate whether the correct product has been made. This process involves consumer testing to determine whether customers will actually buy the product once launched. At this stage, businesses may obtain feedback via focus groups. This will help to validate the product or identify attributes that may need to be adjusted before launching the product. This is a critical stage in food NPD management as the customer ultimately decides the success and profitability of the product. If everything goes well during validation testing, then your product is ready for launch!


Stage 5: Product Launch
The product launch, also called commercialisation or release, is the stage you have been working towards throughout the entire project. This is when all the hard work pays off and your product is released into the market. The product launch will typically be backed by a marketing strategy to promote sales, this can range from free in-store tasters to introductory pricing. At this stage, you should be as receptive as possible to stakeholder and consumer feedback, as this will generate key insights for the post-launch review and any future iterations of your product.


Stage 6: Post-Launch Review
A post-launch review is a vital part of NPD management. It aims to identify what went well during the NPD process and where improvements could be made. For example, it could be that there were pain points or inefficiencies at a particular stage in the process, allowing teams to improve and expedite future projects. All stakeholders must be represented in the post-launch review so that the evaluation of the entire NPD process is as well-rounded as possible.

By clearly mapping your NPD process out to include each of the above areas, with stage-gate protocols in place to ensure all aspects are considered at each stage gate, your business can benefit from a much smoother and more accurately planned NPD process.


Want to learn more? Download our free guide to Food and Drink NPD here or request a demo of our food product development software.